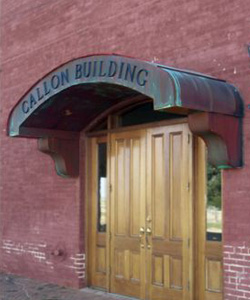 Copper Awnings
Copper awnings by Misita Designs can decorate a home as a piece of functional and architectural art.  Awnings and canopies welcome, protect, and shade you, your family, and your guests.  They also serve as a defining feature of your home's style and character.  A unique, hand-crafted, copper awning will make a lasting impression that will grow more and more beautiful with age.
Custom Awning Design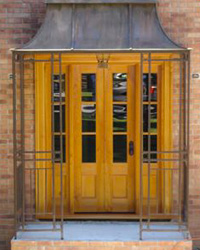 Awnings can come in many shapes and sizes. A custom-made awning adds personality to your entryway and sets the mood for your guests' experience.  Joel can create awnings from your designs or descriptions that convey the welcome you want your home or business to have.  Whether you are a commercial client needing to maintain a professional appearance, or a homeowner with an eye for style, Joel can create awnings that meet your exact needs, both functionally and aesthetically.
No matter the size or shape of the windows or doors, Misita Designs can custom create the exact awning that you have always wanted.