Both are passionate about music…she's an accomplished pianist.  They also love a beautiful and historic, old, southern house.  This one's been in his family for generations.  The homeowners, a married couple, became my clients when they undertook some major renovations and made significant additions to their home recently.  Their project revolved around the creation of a music room carefully designed for performance.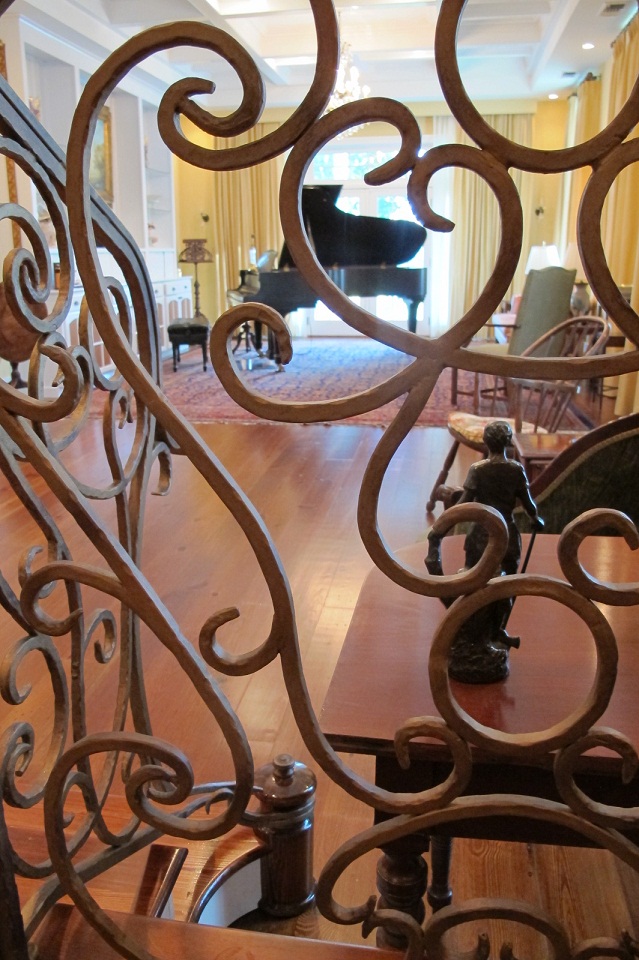 The performance space is comprised of the music room on one level, and a sitting area on an upper level.  Misita Designs provides custom millwork in addition to metalwork, so we had the opportunity to build the stairs between the levels in concert with the creation of the handrails. The handrails define the two parts of the space, so serve a functional as well as an aesthetic purpose.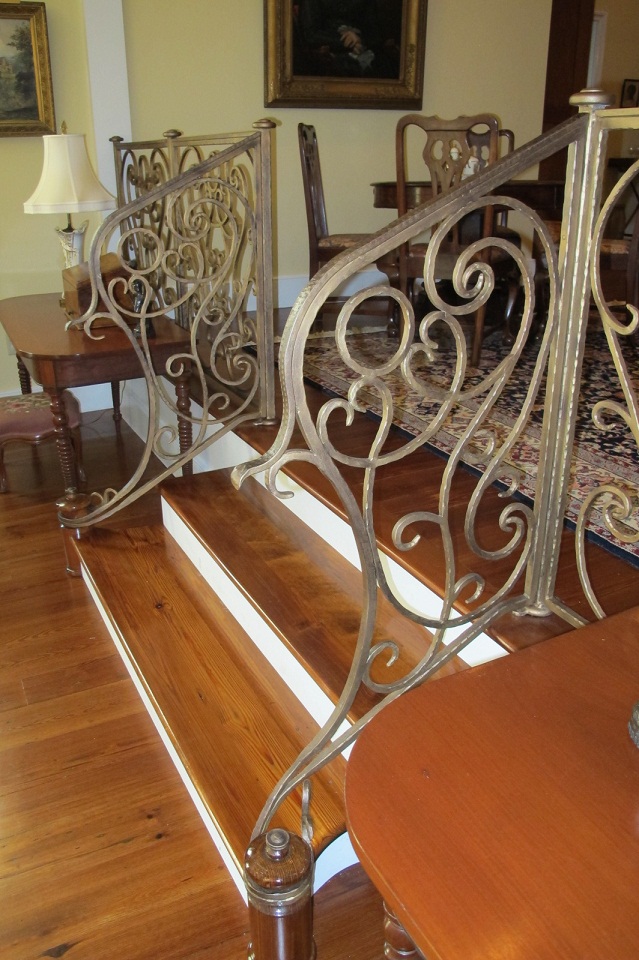 In creating the design for the handrails, I wanted to acknowledge the very specialized purpose of the space. The owners actually consulted a sound engineer to get the acoustics just right, so it was important to get this element of the project just right, too. A careful look at the larger panels will show the suggestion of a lyre, an ancient and elegant musical instrument. Anything more obvious seemed to be not quite as  tasteful as it needed to be. This design gives a strong nod to the intentions of the homeowners in devoting this room to the love and enjoyment of music. Another design feature that I think worked really well is the way that the handrails wrap gracefully around the wooden knobs at the base of the stairs, ending in a melodic flourish, rather than simply terminating in a dead-end.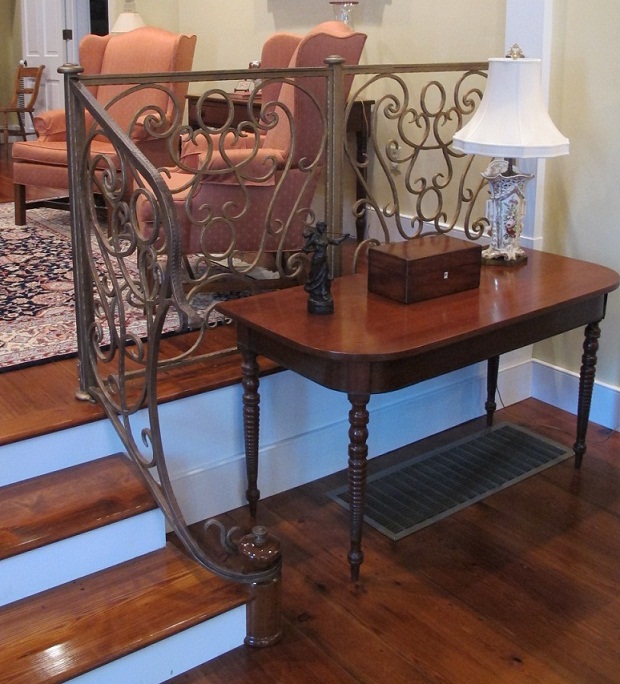 I fashioned the custom handrails from iron. First I heated the pieces in a forge and with a blowtorch, then bent them to create the shapes I had envisioned. I then hammered the pieces by hand, and welded everything together. I spun knobs on my metal lathe to cap the sections of the rail. When it was completed, I painted the iron with a bronze patina.
It's really fun to create work for clients that are passionate about what they hope it will achieve. These homeowners were very pleased. It's really satisfying to see how the whole room has come together…the expert acoustics, the period design, these elegant handrails adding weight and airiness to it all at once. I'm even considering some piano lessons…