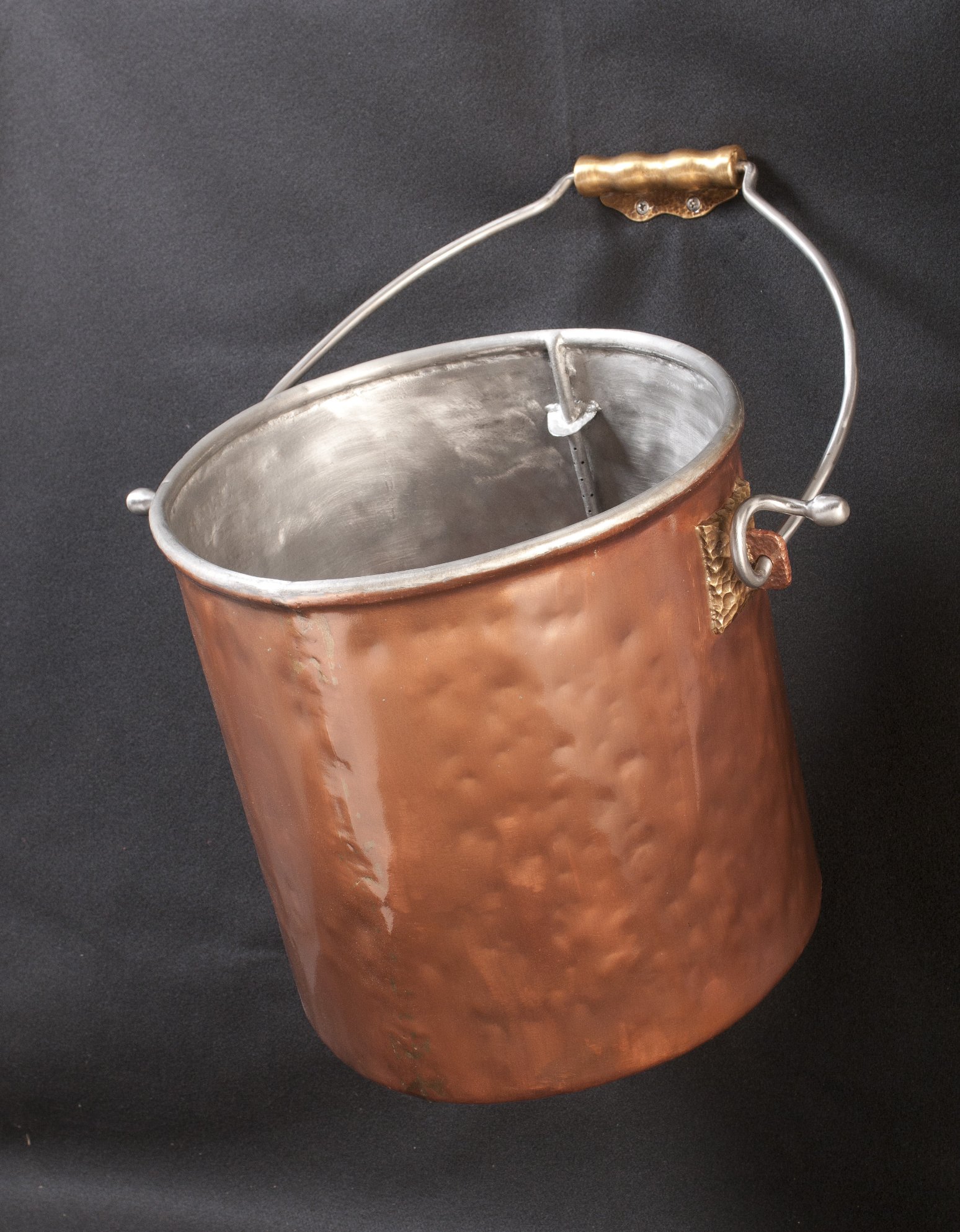 Everybody should have a pot like this to p*** in!  I got a call a while back from an entrepreneur in Nova Scotia, Canada.  He was getting ready to open a new establishment, a British-style pub, and he wanted all the amenities, even the bathroom fixtures, to be consistent with the theme.  He commissioned me to make a copper urinal for his men's room.  Now when people ask me, "So what do you make, anyway?" I tell them about this project and they have their answer…ANYTHING!
I was really pleased with how this urinal turned out.  It's quite large…kind of adds to the fun of things.   It was made to be mounted to the wall at an angle, so it can be used as any standard urinal would be.  I fashioned the main part of the pot from 36 ounce copper, then hammering the exterior by hand and tinning the interior for an easily maintained finish.  The bottom is perforated with thirty or so holes for a drain.  I crafted the handles from stainless steel and copper, and welded them on.  I made a removeable mesh screen for the inside, to make cleaning it easier.  The screen will catch cigarette butts or whatever other foreign materials accidentally make it into the pot.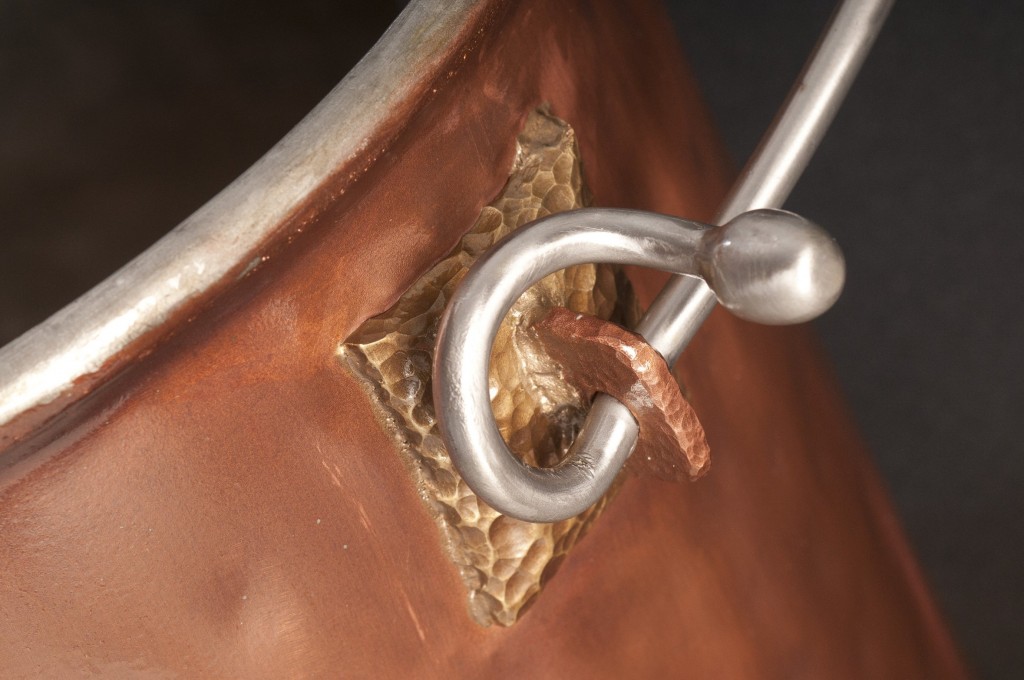 The best, but probably the saddest, part of the copper urinal story is what could have been.  The pub owner initially wanted two urinals.  I suggested a design modification for the second one, something that would keep the customers coming back, drinking more beer, so that they could visit the men's room maybe just one more time.  I wanted to make him a urinal with a mechanism on it shaped like an English dame, who would "curtsy" when the pot was sufficiently filled.  He loved the idea, but constraints on his project ultimately limited our plans, and he could only use the first pot.  I still really want to bring this concept to life, and it hasn't been done yet.  One of these days, someone will call and want a copper urinal with an unforgettable feature.  Why not make one of life's basic functions a little more interesting?  You know who to call.